Paysera HQ
Paysera Tickets introduces its new logo, remains committed to not charging buyers unnecessary fees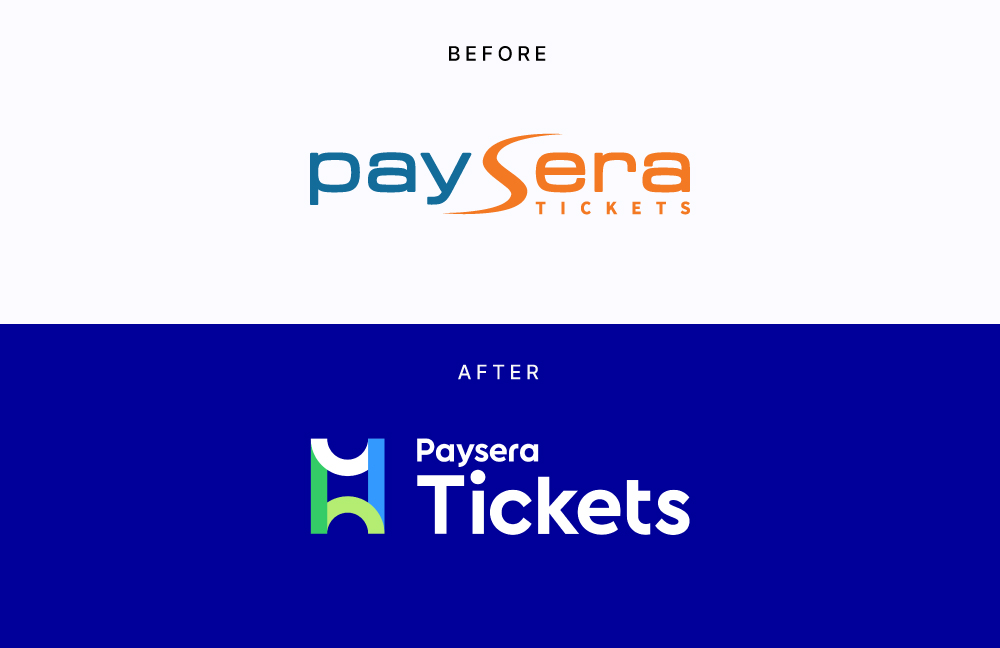 The event ticketing platform Paysera Tickets introduces its new logo. The new logo is a bridge to connect Paysera Tickets' visual identity with that of the financial services company Paysera, which changed its brand image earlier this year. Paysera Tickets remains committed to providing customers with the opportunity to purchase tickets without additional fees.
Paysera's Head of Marketing, Justina Šidlauskienė, explains that back in the Spring of 2022, Paysera changed its visual brand image, therefore it was only natural to adapt these changes to the company's other services, namely the event ticketing platform and its logo.
"As we created a new visual identity for Paysera Tickets, we remembered its startup-like beginning. 7 years ago, our colleague was buying tickets through another event ticketing platform and for each ticket he had to pay administrative fees. This was how he got the idea to create an event ticketing self-service platform that wouldn't force buyers to pay administrative and printing fees. With the new Paysera Tickets branding, we seek to emphasise the platform's fairness for the buyers, as well as its convenience for organisers when it comes to creating and managing events," says J. Šidlauskienė.
We chose a stylised ticket as the main motif of the new Paysera Tickets logo. While Paysera Tickets mostly adopts our current Paysera colour theme, we also included additional colours that will complement it and paint a vibrant image.
More specifically, the blue and green colours represent our commitment to remain loyal to our fundamental Paysera values – integrity, innovation, experience, and sustainability. The introduction of white and a bright green shade is here to add: "We support the diversity and liveliness of different types of events."
Just this year, from January to September, the total number of tickets bought via the Paysera Tickets platform was 330,000. These tickets were bought for approximately 6000 different events, such as concerts, marathons, exhibitions, webinars, and excursions. To put it into perspective, during the year 2021, the total number of tickets bought through the Paysera Tickets platform was 345,000 for 6400 events.
About Paysera Tickets
Paysera Tickets is an event ticketing platform, where, since 2015, event organisers get the freedom to create, manage, and track their events. In addition, ticket purchasing costs no additional fees for their visitors. Paysera Tickets belongs to the financial services company Paysera, which enables ticket buyers to pay for events through banks, fintech companies, and payment cards. Paysera Tickets is one of the few online event ticketing platforms that have an Electronic Money Institution (EMI) licence.