Our Company and Values
Paysera is a safe, cheap and easy way to perform payments or send and receive money online. We are working each day to make difficult and complex processes simple and expensive services cheaper.
Provide the most convenient payment services for reasonable prices and via all technologies.
World where electronic payments have no boundaries, are simple, fast and accessible to anyone and anywhere.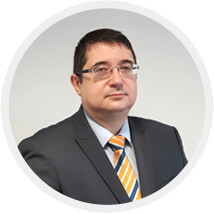 Managing Director of Paysera Bulgaria, Martin Bogdanov
Martin is the CEO and the co-founder of Paysera Bulgaria, also the representative of Paysera LT in Bulgaria. Martin has worked in the financial sector for more than 20 years, holding senior positions in the Bulgarian National Bank and in leading commercial banks in Bulgaria and Albania. He had obtained many international specializations in Economics, Debt instruments, Money and FX markets, Lending, Sales techniques, etc.
More information at:
Linkedin
Shareholders of the Company
---
---
Paysera is a 100% Lithuanian capital company.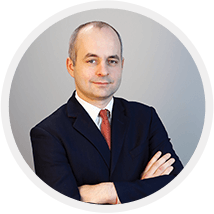 Shareholder, Kostas Noreika
Kostas – a co-founder of Paysera and the leader of the company from when the company has been established. Kostas has many years of experience in the managing position at Paysera and other well-known Lithuanian companies, such as Gaumina, Delfi and Idamas.
More information at:
Linkedin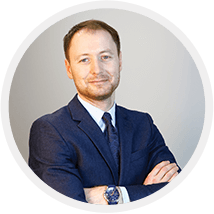 Chairman of the Board, Šarūnas Broga
Šarūnas – a co-founder of Paysera and the chairman of the board, who not only helps to solve important strategic company issues, but also maintains communication with some of strategic partners. The main activity of Šarūnas is representation of professional basketball players in concluding contracts relating to sports activities and commercials. Basketball players represented by Šarūnas glorify Lithuania in the highest professional leagues, such as NBA, Euroleague and ACB. Šarūnas provides his services to basketball players such as Jonas Valančiūnas, Artsiom Parakhouski, Laurynas Birutis, Eimantas Bendžius, Martynas Echodas, Arnas Butkevičius, Saulius Kulvietis, etc.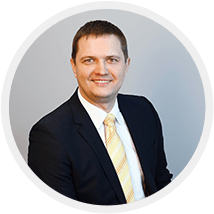 Member of the Board, Audrius Lučiūnas
Audrius – a co-founder of Paysera and a member of the board. Besides his work at Paysera, Audrius has established and develops for 6 years already a business of retail and wholesale of contact lenses and their accessories in the Baltic States under the brand "gerilesiai.lt".
More information at:
Linkedin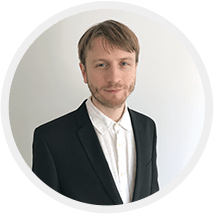 Member of the Board, Rolandas Razma
Rolandas – a member of the board and a formed employee of Paysera, who has earned his shares during first years of the company, when his contribution was especially valuable. At the moment Rolandas works as an iOS programmer in the United Kingdom, in another company.
More information at:
Linkedin
2004
The company under the name "Elektroniniai verslo projektai" (Electronic business projects) is opened with first 3 employees working. The company manages the project
www.gsms.lt
.
2006
We are launching our new project in payment collection www.mokejimai.lt.
2008
The company name is changed to "EVP International".
2011
We received the payment institution license issued by
the Bank of Lithuania
.
2012
We are granted the electronic money institution license by the
Bank of Lithuania
.
2013
Our company is growing and already counts 50 employees.
2014
An office in Alytus is opened with 5 employees working.
2014
Our
mobile application
is launched.
2014
Project name is changed from www.mokejimai.lt to www.paysera.lt.
2014
An office in Kaunas is opened with 3 employees working.
2015
A debit card is released.
2016
We start providing IBAN accounts to clients.
2016
Our company name is changed to "Paysera LT".
2017
A 100th employee joined our team.
2017
We launch the payment initiation service (
PIS
).
2017
Paysera Tickets
receives the "Trade Solution of the Year" award at the "Service of the Year 2017" contest.
2017
We launch a brand new project -
MainIBAN
2017
We present a new design contactless payment card (NFC).
We obtain the PCI DSS certificate.
2018
Mobile App
is redesigned.
2018
We join the SEPA Instant payments system.
2019
We open a branch in Estonia.
Associations and organizations
---
---



We provide services in 184 countries and have a network of 50 partner banks. Over 150 hard-working and gifted employees work at our company. This is all for almost 400 000 clients that we have.



Our income: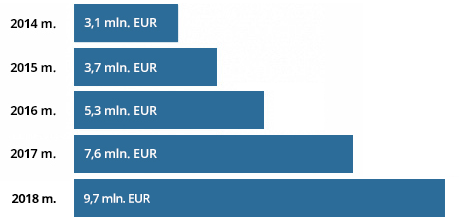 In 2018, our clients performed
more than 1.87 mln transfers
in 30 different currencies.
The total amount of transfers exceeded
3.9 bn EUR
.
/p>