Online Currency Exchange
Currency exchange calculator
Don't overpay for exchanging currencies and sending money abroad. Use Paysera's online currency exchange calculator and see the best rate for you in real-time.

Exchange EUR to GBP, USD, PLN, and tens of other currencies via our online banking or the Paysera mobile app.

Only Paysera clients can use this feature. Open an account today and start converting!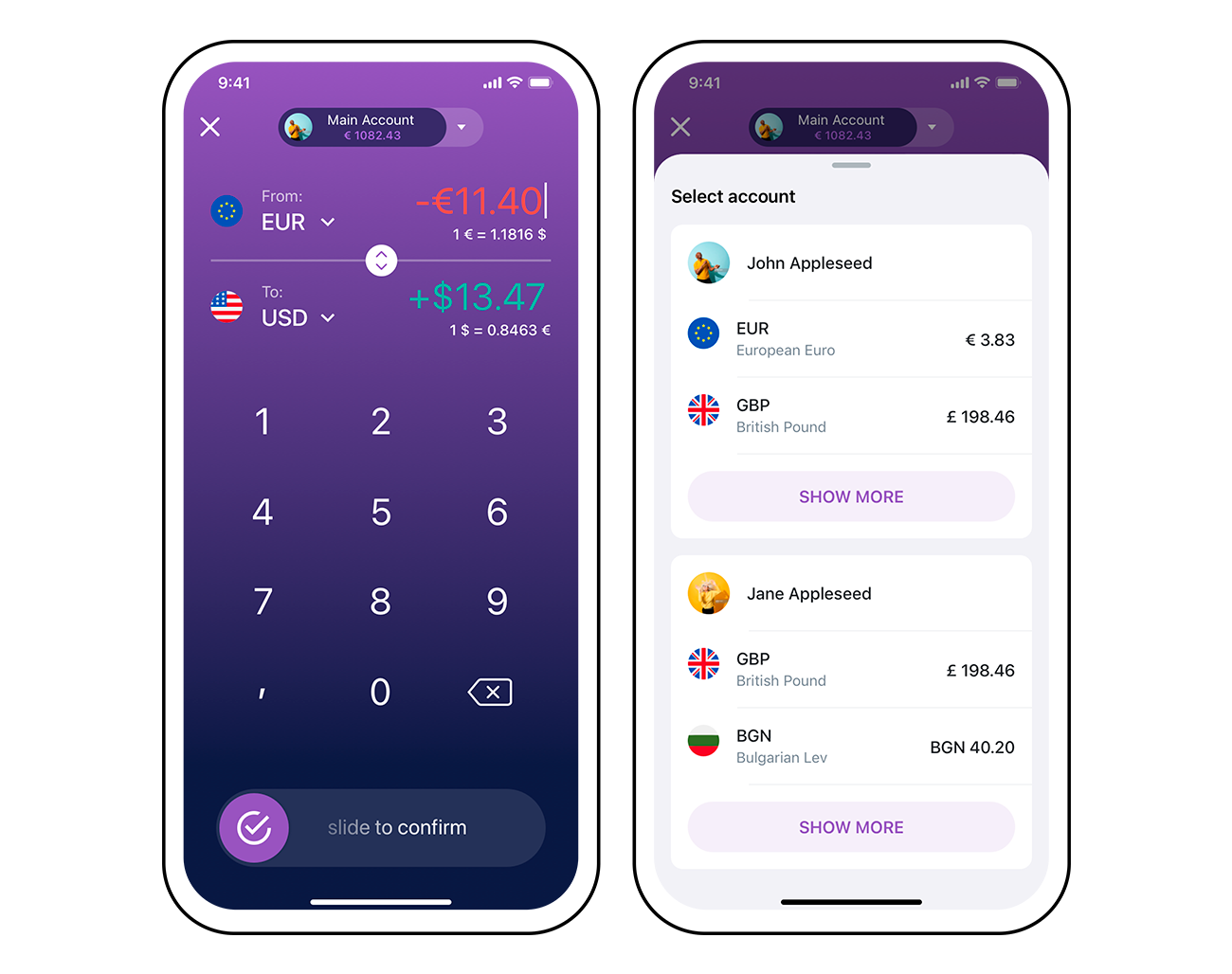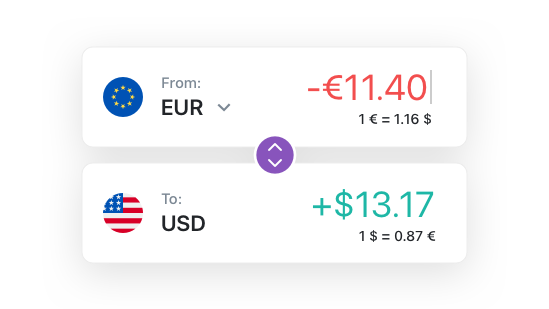 How to get the best currency exchange rate?
Private clients
Get the best rate offered by Paysera when exchanging up to 500 EUR/month.

Also, especially favourable rates apply to those who exchange more than 5000 EUR at once. Special rate gets applied automatically.
Business clients
If your company exchanges more than 5000 EUR at once – automatically better than normal rate will be applied.
And in case your business is trading with foreign countries and exchanges larger sums on a monthly basis – contact us, and we will offer you an exchange rate that will be difficult to refuse.
Online currency exchange calculator
Check exchange rates in real-time and send money abroad
Note:
the currency calculator below shows rates applied to
private Paysera clients
exchanging currency on their accounts.
To see currency rates applied to business clients, please
log in
to your business account in the Paysera system.
Exchange currency via the app
The best way to exchange currency with Paysera is to use our mobile app, which is free, convenient, and easy to use.
1. Open the Paysera mobile app.
2. Tap on transfers.
3. Choose – Currency Exchange.
4. Enter the currency and the amount you want to sell or buy, and confirm.

Paysera provides you with multi-currency accounts, so you can see all of your currencies in one place – the Paysera mobile app.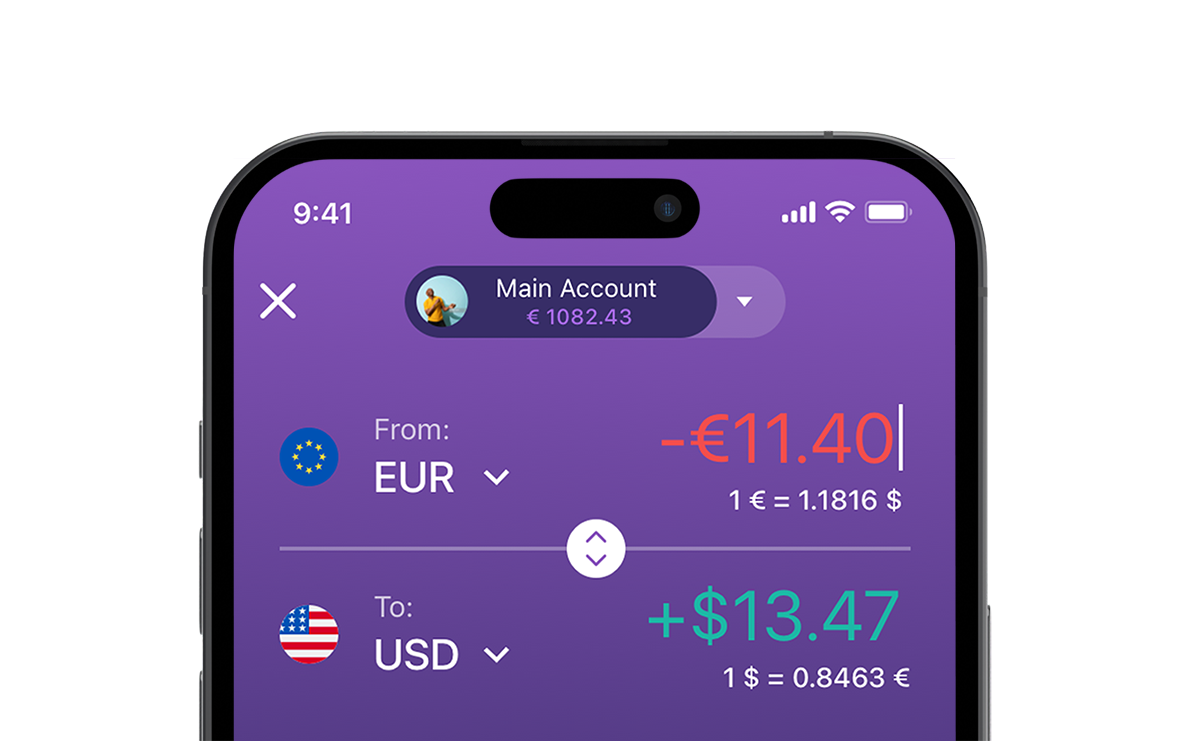 Exchange EUR to GBP, EUR to USD, and more!
With Paysera, you can exchange money to and from almost 30 currencies.
The most popular ones are EUR, GBP, USD, RUB, HUF, RON, BGN and PLN. But we also support rarer currencies like JPY (Japanese Yen), HKD (Hong Kong Dollar), INR (Indian Rupee), and even XAU (Gold) – which is not exactly a currency but buying it works just like exchanging regular money.
Frequently asked questions about online currency exchange
Get your answers about sending money abroad